Changes to askUS Help Desk Form Submissions
To support the UT community's efforts to implement social distancing and remote work, we are temporarily changing the process for submitting askUS Help Desk requests and signature processes. These requests and processes often require that forms be printed, signed, and scanned before being submitted to the askUS Help Desk, however, we recognize employees working remotely may not have access to a printer or scanner. To address this issue, we are temporarily accepting emails instead of forms, where applicable, and waiving the signature requirement. Those making requests should include all of the necessary details to perform the request or service. Approvals can be added as an attachment or the approver can be copied on the submission email, so they can respond with their approval directly. Offices that use DocuSign may continue to do so.
---
Workday Operational Support
The Workday Operational Support team assists administrative staff responsible for managing human resource and payroll needs of Colleges, Schools, and Units (CSUs) and Business Process Owners (BPOs). Operational Support offers analysis, investigation, and guidance for Workday processing.
How to Contact Operational Support
Email askUS@austin.utexas.edu to contact Operational Support about any of the services listed on this page or to submit a request form.
(Wondering why you're not seeing the Operational Support email address on this page? Learn about the update.)
Transferring/Adding EPSL Hours
When an employee needs to transfer EPSL hours to another position or EPSL hours need to be added to a position, a Timekeeper or Absence Partner may request the EPSL hours adjustment by submitting a completed EPSL Hours Transfer/Add Request Form to askUS@austin.utexas.edu.
Reminders:
Please pay attention to the Prior to Request Checklist found on the EPSL Hours Transfer/Add Request Form. Completing these steps before submitting the form will help Operational Support complete your request in a timely manner.
Hours will be transferred/added as of 4/1/20 or the start date of the position.
Refer to the EPSL & EFML Guidance on the Time and Absence training page for more information.
Business Process Services 
Cancel or Rescind a Business Process
Mistakes happen. Find out what to do when things go wrong with a business process by learning when to cancel it, fix it, or rescind it, and what to expect. If you catch the mistake and act quickly, the solution might be easier than you think! To learn about the rescind process, when and how to request a rescind, refer to the Rescind Transaction Guidance
If you have a transaction that you feel may require a rescind, follow the steps below.
Read and follow the Rescind Transaction Guidance.
Consult the Rescind Request Matrix to see if your transaction requires a rescind or if you can fix it on your own.
If you do need a rescind, complete and submit a Request for a Rescind of Completed Transaction form to askUS@austin.utexas.edu. 
Reassign a Business Process
If the HR Partner, Security Partner, or other support roles in the unit are unable to access or approve a business process, Operational Support may be able to cancel the process, reassign or cancel steps/tasks within the process that are unassigned or unneeded.  
Common examples of tasks that can be reassigned or require reassignment:
Inbox tasks that were routed to a role that has been removed after the task was received.

Role removal after the task is received prevents any action to be taken on the task, causing it to become stuck.
The task can be reassigned to someone else currently in the role and may already have the same task in their inbox.
Reassignment simply removes the task from the inbox of the former role, but does not create a duplicate task when reassigned to someone that is currently in that role.

Tasks or processes that have routed to a role assigned to a vacant position will go unassigned.

Example – Timesheets will try to route to the Time Associate role even if that role is assigned to a vacant position. However, since no one is in the position, the timesheet will go unassigned. Operational Support regularly checks for unassigned tasks to reassign them as appropriate.
Recommendation – Have Security Partners remove roles such as Time Associate from vacant positions, then reassign the role once the position is filled. This will prevent timesheets from going unassigned and potentially missing deadlines for workers to get paid.
Organization Services
Supervisory Organization Services
Supervisory Organizations (Sup Orgs) are the organizational structure in Workday that connects workers to their manager and to the manager's unit within the organizational hierarchy of the department. On request, Operational Support can create a new sup org or make changes, such as: inactivate; reactivate; change name, manager, department code, subtype, superior org, default cost center, or primary location. Operational Support can also assist with moving vacant positions or moving 5 or more workers into a new or existing sup org.  
Supervisory Organization and Membership Management Guidance
Create Supervisory Organization
Update Supervisory Organization
Mass Move of Workers OR Vacant Positions from One Supervisory Organization to Another
Department Level Organization Services
Submit a Signature Desk Request Form to request a new official unit code or new department, or make changes to an existing department-level (levels 1-7, or 9) organization. The askUS Support team will update *DEFINE, the UT Department System, and Workday to keep your department information in sync across all three systems. For sub-departments, (Level 8 or 9) submit a Signature Desk Request form and for supervisory organizations (Subtype 99, 8, or 9), see the Supervisory Organization Services section above.
Incidental Account Services
Incidental Account Organizations in Workday are used to track the account used for incidental costs such as university ID cards or background checks.
For 26 accounts – Send a request including the 10-digit *DEFINE account number, if available, to spaa@austin.utexas.edu. Sponsored Projects Awards Administration (SPAA) will determine if the request is appropriate for the account, then forward it to Operational Support. Operational Support will notify you when the INCD organization is available in Workday. If you send the request directly to Operational Support, they will contact SPAA for approval before adding the INCD organization. 
For other (non-26) accounts – If the account already exists in *DEFINE, send a request including the 10-digit account number to askUS@austin.utexas.edu.  If the account does not yet exist in *DEFINE, indicate the need for an incidental account on a New Account Request Form, and submit the form to Financial Accounting and Reporting (FAR). Operational Support will notify you when the INCD organization is available in Workday. 
EID Related Services
EID Merges
When an individual (student, staff, former student, former staff, etc.) attempts to merge two EIDs using the UT EID Self-Service Tools by selecting Combine My UT EIDs, or if an authorized UT EID Administrator attempts to merge EIDs on behalf of the individual, a Workday error may be triggered that advises the user to contact Workday Operational Support for assistance. The error occurs when one of the EIDs being merged exists in Workday, but is not being selected as the preferred/primary EID for the merge. Using the EID that is in Workday as the preferred/primary EID is the recommended solution for the error. If the error still occurs, Operational Support will need to analyze and resolve the cause of the error before the eids can be merged successfully.
Deleting Duplicate Pre-Hires
Remove pre-hire record(s) when the CSU enters the candidate's name incorrectly, chooses the wrong EID, or does not confirm whether a pre-hire record already exists.
Retro (Prior to 11/1/18) Transaction Services
Subsequent to the legacy payroll on 10/31/2018, any transaction with an effective date prior to November 1, 2018, will be considered retro. View the Retro (Prior to 11/1/18) Transactions Guidance for information and forms.
Retro Cost Transfers (Costing Allocation – Prior to 11/1/2018)
Retroactive cost transfers (costing allocation changes) with an effective date prior to Workday implementation (11/01/2018).
Retro Time Pay-outs
Retroactive reporting of time or payment/adjustment of leave/time off balances for events that occurred prior to Workday implementation (11/01/2018).
Security Services
Security Assignment Changes for Colleges, Schools, and Units​ (CSUs)
CSU Security Change Request Form – Use this form to request a security assignment change to the Security Partner, Manager, or HCM Fiscal Analyst role. Submit completed form to askUS@austin.utexas.edu.
Security Assignment Changes for Business Process Offices (BPOs) and Policy/Procedure Oversight Units
BPO Security Change Request Form - Use this form to request a security assignment change to internal roles specific to BPO or Policy/Procedure Oversite Units. Submit completed form to askUS@austin.utexas.edu.
Delegation Assignment
Operational Support can assist with delegation set up for the President, the Provost, Deans, Vice Presidents, and Department Chairs. View the Delegation Updates Request Form for guidance.
Delegation Change Request Form - Use this form to request a new delegation assignment or to modify an existing delegation assignment. Submit completed form to askUS@austin.utexas.edu.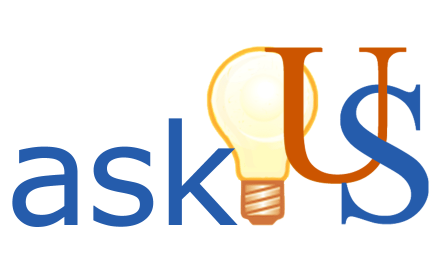 askUS is a searchable FAQ (frequently asked questions) about university-wide systems and processes—including Workday. The askUS knowledge base is the best place to start when you have a question about how to use Workday. Answers in this regularly-updated repository often include links to relevant training materials or other resources. Learn how to get the most out of your askUS search by checking out these askUS Search Tips.